Penname:
Kite Chiaki Amaru [
Contact
]
Real name:
Kite Chiaki Amaru
Member Since:
Sep 12, 2006
Membership status:
Member
Bio: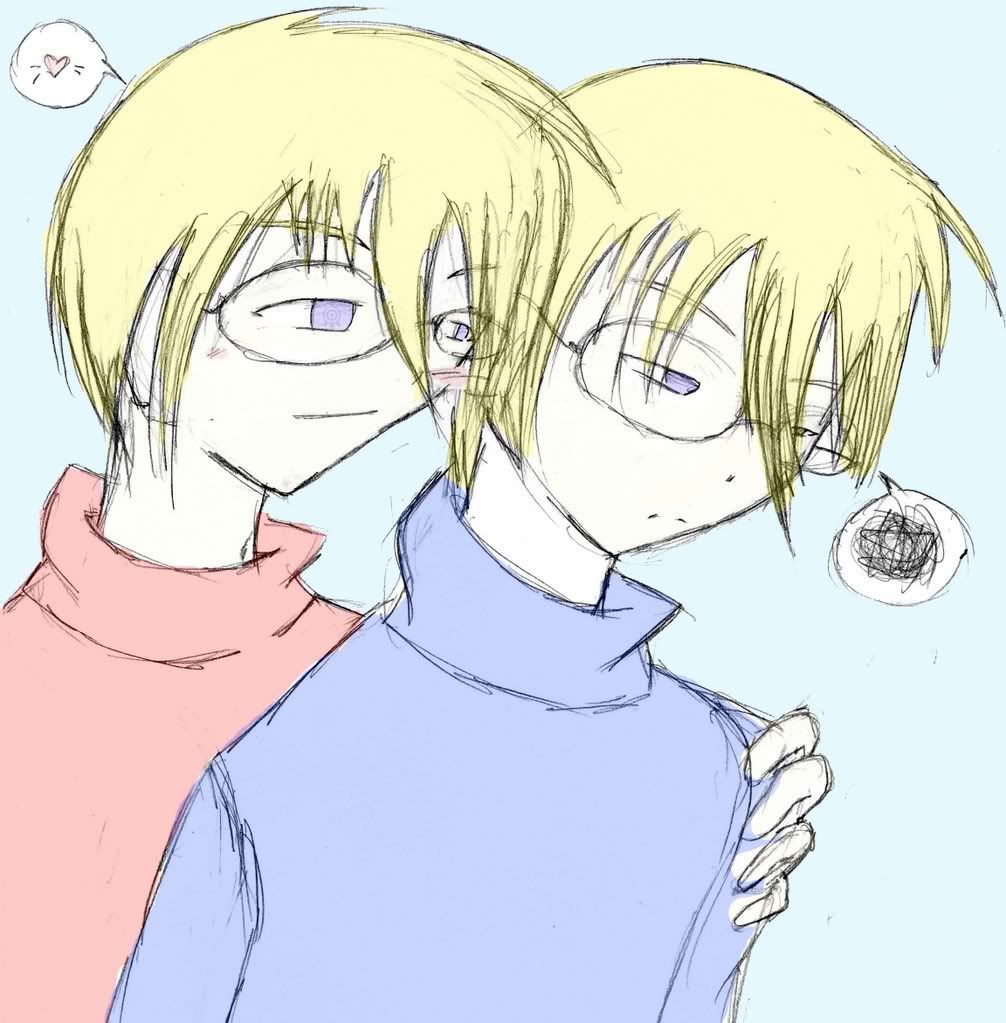 Kite Chiaki Amaru
Age:
Fourteen
Date of Birth:
September 3, 1992
Location:
Dallas, Texas
Favorite Code: LYOKO Character:
Jeremie Belpois
Favorite Code: LYOKO Pairing:
Jeremie x Yumi
Forte:
Horror/Angst
Music Choice:
Rock
Song:
The Beatles – Eleanor Rigby
Current Play-list:
Fatboy Slim – Wonderful Night (feat Lateef)
Blue October – Hate Me
Union Underground – Revolution Man
Rufus Wainwright – Hallelujah
Junior Senior – Move your feet
Dire Straits – Sultans of Swing
PANIC! At the Disco – But it's better if you do
PANIC! At the Disco – There's a reason these tables are numbered, honey, you just haven't figured it out yet
Updated Picture: It's your favorite pairing that I made up. Jeremie x Jeremie!
-snooze-
If you hate canon couples, copy and paste this into your profile.

[
Report This
]
No results found.